QUOTATION OF PVC DOOR AND WINDOW PROFILE PRODUCTION LINE
OFFER SHEET 2015-03-13
Item

Description

Qty

Unit price

Total price

1

SJSZ-55/110 twin screw conical extruder with feeding machine

1 set

20 000USD

20 000USD

2

SJSZ-65/132 twin screw conical extruder with feeding machine

1 set

25 000USD

25 000USD

3

UDM-240 vacuum calibrating table

2 sets

11 000USD

22 000USD

4

RXCY-SJ-240 hauling and cutting machine

2 sets

11 000USD

22 000USD

5

HNL-6000 stacker

2 sets

500USD

1000USD







Total price : 90 000USD
SPECIFICATION OF EQUIPMENT

SJSZ-55/110 twin screw conical extruder, 1 set
1.1 Spring feeding machine ( charger ) type ZJc-700, 1 set
Item

Description

Unit

JAF-700

1

Feeding Capacity

Kg/h

Max.700

2

Container Volume

Kg

150

3

Spring Diameter

mm

φ59

4

Feeding Tube and Spring Length

mm

3-5

5

Material Trunk Volume

Kg

200

6

Electric Power




3-380V 50Hz

7

Main Motor Power

Kw

2.75

8

Dimensions

mm

950×950×960

Φ820×1550

9

Total Weight

Kg

250
1.2. Double-Screw Extruder type SJSZ65/132, 1 set
Item

Description

SJSZ65/132

1

Output Capacity

Max.180-250kg/h

2

Screw Part




3

Number of the screws

2

4

Diameter of the screws

65/132 mm

5

Rotating direction of the screws

Forth & Reverse

6

Rotation speed of the screws

1-34.7 r/min

7

Available working length of the screws

1430 mm

8

Screw material

38CrMoAla,Bimetic metal

9

Screw surface heating treatment

Nitriding

10

Nitriding depth of the screws

0.7 mm

11

Nitriding rigidity of the screw surface

HV850-900

12

Rigidity of the screw core

HB265

13

Screw temperature adjustment

Screw-core oil circulation

14

Barrel Part




15

Barrel material

38CrMoAla

16

Barrel surface heating treatment

Nitriding

17

Nitriding depth of the barrel

0.7 mm

18

Nitriding rigidity of the barrel

HV890-960

19

Heating method and power of the barrel

Cast-aluminium heating circles, 4 zones, 24kw

20

Cooling method and power of the barrel

Air forced blower with stainless steel cover, 170w*3zones

21

Gearbox Reducer &

Distribution box parts




22

Gearbox reducer material

HT200

23

Gear material

20CrMnTi

24

Gear precision degree

6 degree

25

Hardness of the gear surface

HRC55

26

Hardness of the gear core

HB260

27

Cooling method of the reducer

Water circulation

28

Material of distribution box

QT400

29

Gear material

20CrMnTi

30

Gear precision degree

6 degree

31

Hardness of the gear surface

HRC55

32

Hardness of the gear core

HB260

33

Main Motor Part




34

Main motor type

Frequency inverter motor

35

Main Motor Power

37Kw (AC)

36

Speed Adjusting Mode

ABB Frequency Inverter

37

Electrical Cabinet Parts




39

Temperature controlling instruments

OMRON

40

Contactors

Brand: Schneider

41

Frequency inverter

ABB

42

Buttons, switches, and others

Famous brand

43

Material Feeding Part




44

Feeding Mode

Automatic screw-feeding

45

Rotation speed of the feeding screw

3.5~47 rmin

46

Feeding motor

0.75kw

47

Speed adjustment of feeding screw

ABB frequency inverter

48

Vacuum Exhausting Part




49

Max. Vacuum Degree

-0.093 MPa

50

Power of the Vacuum Pump

1.5 Kw

51

Others




52

Cooling Water Consumption

1~3 L/min

53

Height of the Screw Axes

1000 mm

54

Figure Dimensions ( L×W×H )

4235×1520×2450mm

55

Weight

4000kg
SJSZ-55/110 twin screw conical extruder, 1 set
2.1. Spring feeding machine ( charger ) type ZJF-700, 1 set
Item

Description

Unit

ZJF-700

1

Feeding Capacity

Kg/h

Max.700

2

Container Volume

Kg

150

3

Spring Diameter

mm

φ59

4

Feeding Tube and Spring Length

mm

3-5

5

Material Trunk Volume

Kg

200

6

Electric Power




3-380V 50Hz

7

Main Motor Power

Kw

2.75

8

Dimensions

mm

950×950×960

Φ820×1550

9

Total Weight

Kg

250
SJSZ-55/110 extruder, 1 set
Item

Description

Unit

SJSZ55/110

1

Output Capacity

Kg/h

Max.140

2

Number of the Screws




2

3

Diameter of the Screw

mm

55/110

4

Rotating Direction of the Screws




Forth & Reverse

5

Rotation Speed of the Screw

r/min

1-34.7

6

Available Working Length of the Screws

mm

1100

7

Main Motor Power

Kw

22

8

Speed Adjusting Mode




frequency conversion adjustable, Inverter ABB

9

Gear reducer




Rigid-gear surface low noise design

10

Heating Capacity of the Screw barrel

Kw

19 ( casting-aluminium electric-thermal elements )

11

Material of the Screws and the barrel




38CrMoA1

12

Nitriding Depth of the Screws and the barrel

mm

0.5~0.7

13

Nitriding rigidity of the Screws and the barrel

HRC

50~55

14

Cooling Mode of the Screw barrel




by air cooling

15

Temperature Adjustment of the Screws




By Screw-core Temperature Adjusting Device

16

Indicators




Melt pressure & temperature indication by gauge

17

Temperature controllor




Brand: OMRON, Japan

18

Element of Electric System ( contactors, buttons, switches )




Brand: Schneider

19

Power of the Vacuum Pump

Kw

1.5

20

Max. Vacuum Degree

MPa

-0.093

21

Cooling Water Consumption

L/min

1~3

22

Plastic Material Feeding Mode




By Fixed-quantity Screw

Feeding Device

23

Rotation Speed of the Feeding Screw

R/min

3.5~47 ( frequency conversion )

24

Height of the Screw Axes

mm

1000

25

Figure Dimensions ( L×W×H )

mm

3925×1420×2150

26

Weight

Kg

3500
Vacuum calibration table
type SDY-240, 2 sets
| | | | |
| --- | --- | --- | --- |
| Item | Description | Unit | ZDY-240 |
| 1 | Length of the table | mm | 6000 |
| 2 | Material of the tank | | stainless steel |
| 3 | power of vacumm pump and quantity | Kw | 5.5*4 |
| 4 | Water pump power | Kw | 1.5*1, 0.75*1 |
| 5 | max vacuum degree | MPa | 0.02-0.09 |
| 6 | valid length of holding mold | mm | 5900 |
| 7 | vacuum interface and water pip interface | pcs | 32 /32 |
| 8 | max vacuum exhausting | m3/h | 180 |
| 9 | Up-down Adjusting Range | mm | ±40 |
| 10 | Left-right Adjusting Range | mm | ±40 |
| 11 | Axes line height | mm | 1000 |
4. Hauling-off and Cutting Machine type NJY-QG-240, 2 sets
| | | | |
| --- | --- | --- | --- |
| Item | Description | Unit | SQY-QG-240 |
| 1 | Hauling Motor Power | Kw | 4 |
| 2 | max hauling force | N | 30000 |
| 3 | Hauling moving Speed | m/min | Up to 0.3-4.5 m/min |
| 4 | pedrail width and valid length | mm | 240/2800 |
| 5 | pedrail clamping unit | | adopt pneumatic clamping |
| 6 | reducer amount and power | | 2 sets/1.5kw |
| 7 | Speed adjustment | | Frequency conversion, Inverter from ABB |
| 8 | Axes Height | mm | 1000 |
| 9 | Element of Electric System | | Seimens |
| 1 | Saw diameter | mm | Φ400 |
| 2 | Cutting motor power | KW | 2.2 |
| 3 | cutting direction | | from down to up |
| 4 | Rotation speed | Rev/min | 2840 |
| 5 | cutting time and moving length | | 1-5sec/hypo; 0-500mm |
| 6 | Material of Cutting Saw | | Alloy steel |
| 7 | Clamping Mode | | Pneumatically Drive |
| 8 | dust absorption unit | | blower: 1.5kw , round bag style |
| 9 | Cutting Control | | Pre-set length, Automatically Cutting, or manual operation |
| 10 | Electric elements | | Brand: Siemens |
5. Stacker type DKL-6000, 2 sets
| | | | |
| --- | --- | --- | --- |
| Item | Description | Unit | SFL-6000 |
| 1 | Working Mode | | Pneumatically drive |
| 2 | drive of discharging frame | | pneumatic;63×100 cylinder-2 sets |
| 3 | material of panel | | 1Cr18Ni9Ti Stainless Steel |
| 4 | Working length | mm | 6000 |
| 5 | Axes Height | mm | 1000 |
| 6 | Material of the tilting plate | | Stainless Steel |
| 7 | Figure Dimension | Mm | 6000×700×1250 |
| 8 | Weight | Kg | 450 |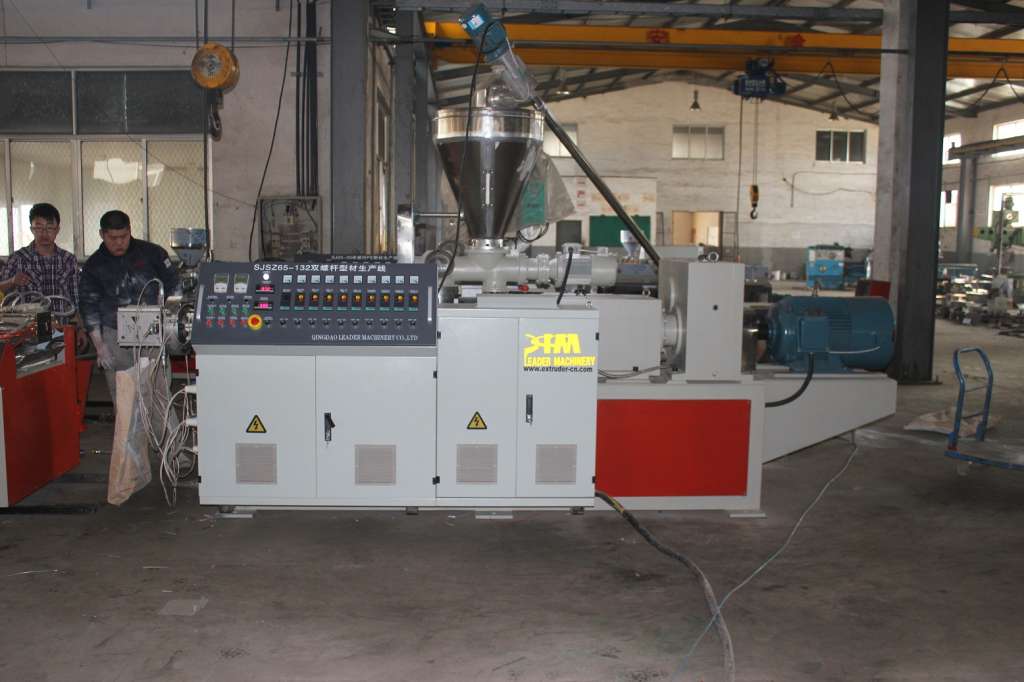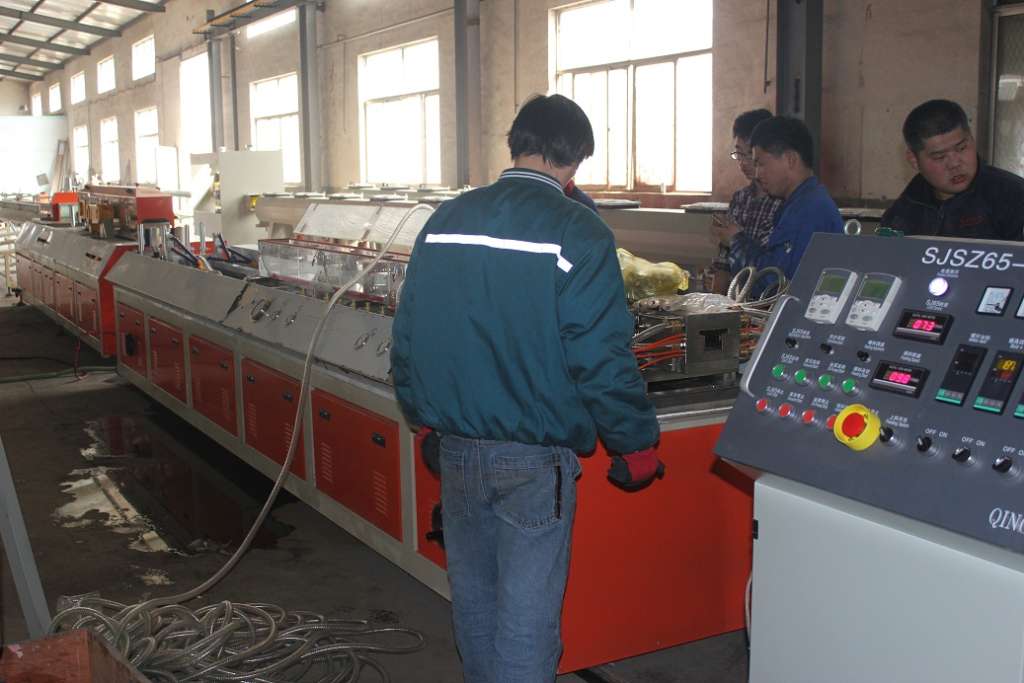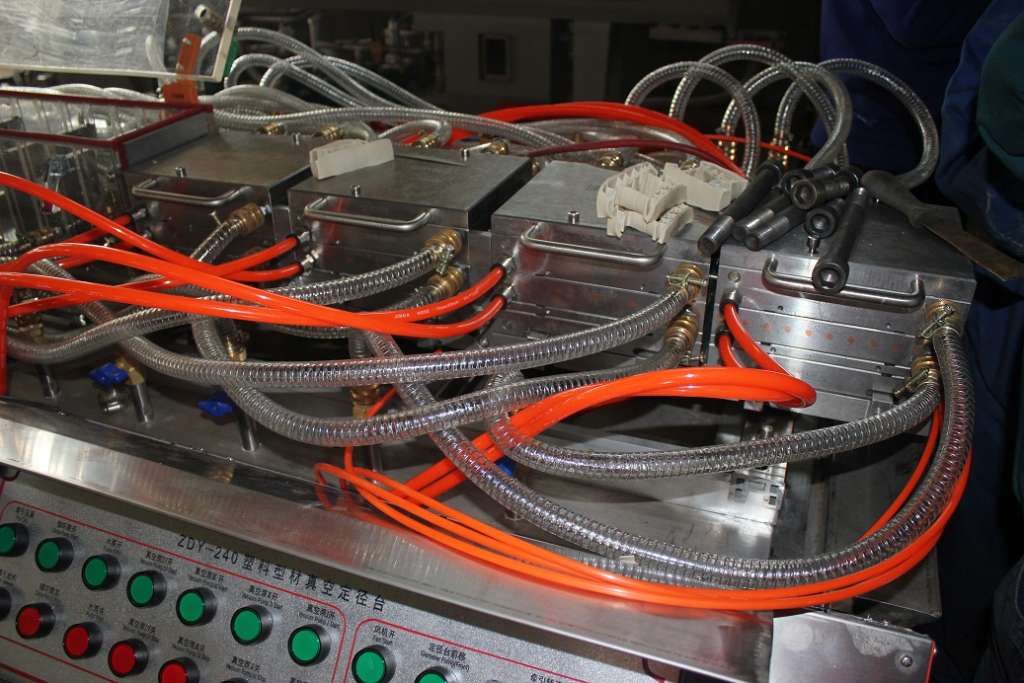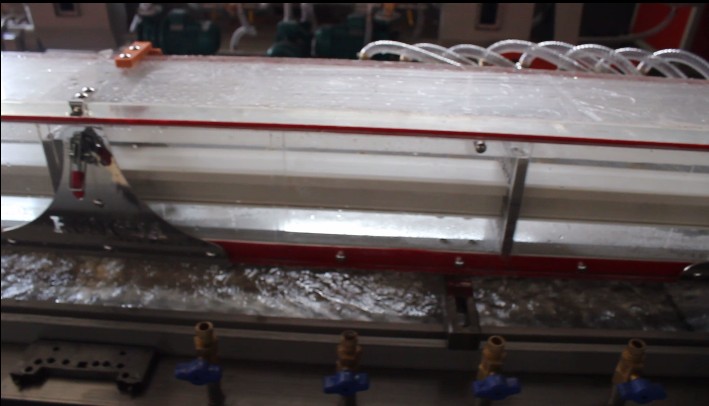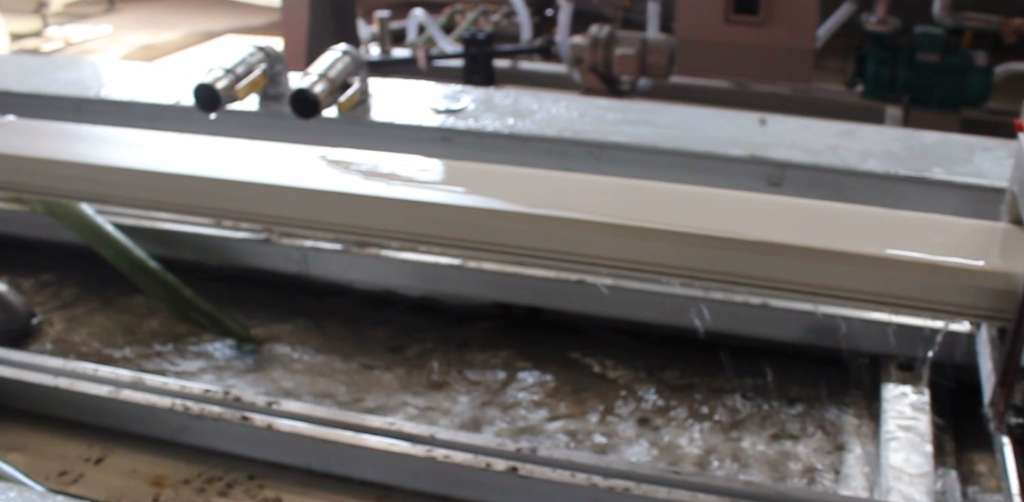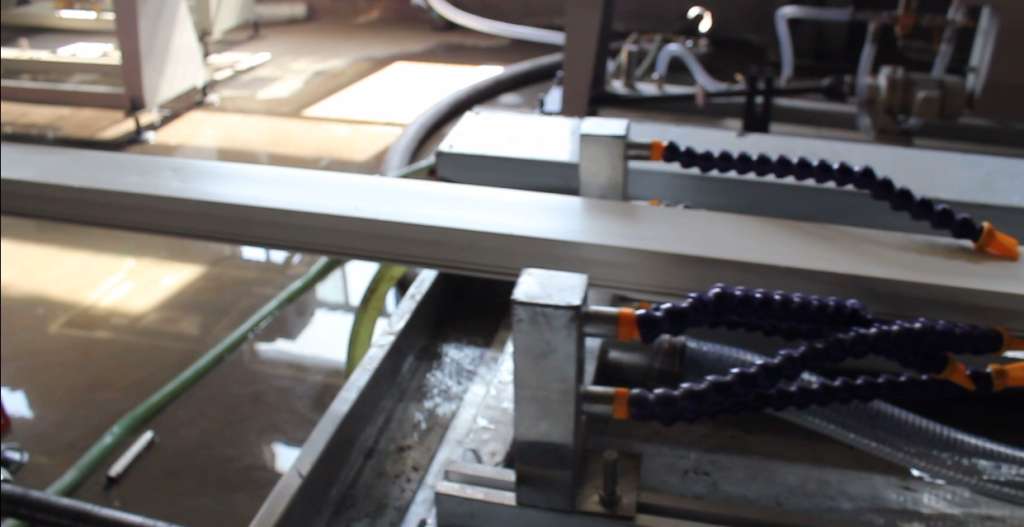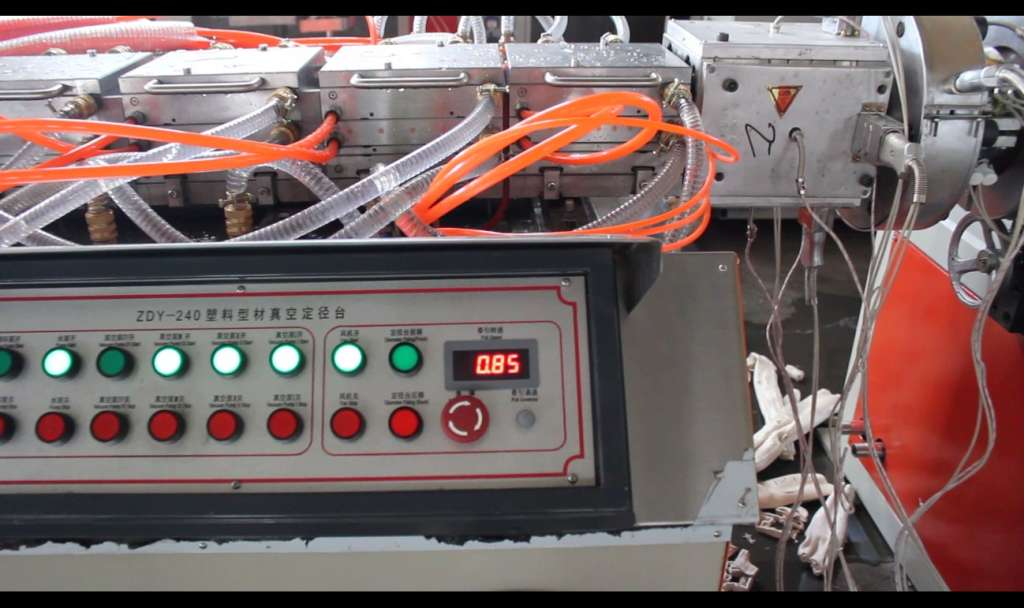 PART II PAYMENT, DELIVERY AND ORTHERS
Payments terms: by divided payments of
40% T/T down payment and
60% by T/T before delivery
Delivery time: approx. 50 days upon receipt of down payment
Others
A. The seller will dispatch 1 or 2 engineers from the seller to the buyer's factory for installation and commissioning and training. Installation and commissioning: the round tickets , boarding in local are done by the user. and US$100/person/day should be afforded by the buyer.
B.others
1 Warranty for machinery: 18months for mechanical parts, 12 months for electrical parts.
2. Delivery port:Dalain, China.
3. Quantity of containers: 2 pcs of 40-f container
4.Packaging:wooden case and wood pallets